Dyna-Fab Corporation is located in West Lebanon, Indiana. We are an ever growing 48,600 square foot manufacturing facility that specializes in Stampings, Weldments, Assemblies, and Special Fabrications. Dyna-Fab is a sub-assembly manufacturers to OEM manufactures such as NACCO (Hyster & Yale Lift Trucks), Caterpillar, Boss Hoss Cycle (Custom Motorcycles), Alstom Power Inc. & Department of Defense Missile Ordnance to name a few.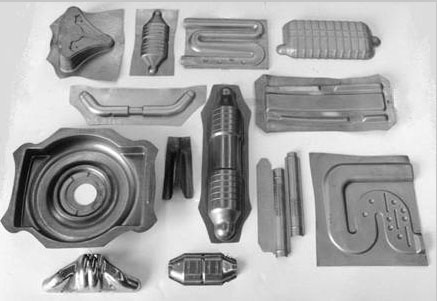 Dyna-Fab is an ESOP corporation where the employees own stock. In addition, Dyna-Fab pays production incentives. The incentives are 6% or 10% of an employee's monthly salary if they exceed production rates of 10%. The incentive has been paid 90% of the months of operation. If there is a returned quality problem, then all incentive is dropped. The incentive is all or none, meaning all employees participate or fail to participate. With these programs, productivity increases with higher quality products.
Dyna-Fab is one of a group of employee owned business which includes Gemco and Estad.